CCandME

Welcome to CCandMe

Please Add My Site To Your Web Site!
!!UPDATE!!
Added Affiliates
added new backrounds.
i am now 35 1/2 weeks pregnant.
Ultra Sound Says It's A Girl!!!!!
Please Post Me You'r Comment's


Please Take My Poll.


click on star to visit!
this lil star came from a very nicely done site,
i'd like you all to visit!
Please Sign My Guest Book!!

visit my other site at~




*please join*
Post A Hello In My G~Map!

Earn Some Fast Cash!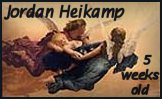 I've Posted This Here,As A Request.
Be Added!
Please Add Your Link To My Links Page
Lycos MP3 Search

Artist or Song Name:




Back round & Teddy's from here.

Find Ton's More Of Cute Web Set's!